Meet Our Mascots: Jungle & Jinny!
Introducing Jungle & Jinny — the mascots and masterminds of Power Trucks USA. Jinny is the brains of the bunch and is always saving Jungle from the muddy situations that he gets in. Jungle is the burly, all-bark-no-bite muscle of the two. They work well together even though Jinny often needs to keep Jungle in check. Together they're a dynamic duo that loves working on all kinds of trucks, Jeeps, SUVs and other vehicles. Leave the electrical stuff to Jinny – she's seen Jungle shock himself too many times. Meanwhile, Jungle takes care of all the heavy lifting maintenance, such as replacing tires and lift kits. Together they work well to pimp your ride with top-of-the-line accessories.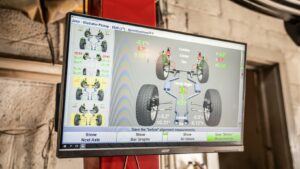 The brains of the bunch & covers for Jungle all the time!
Favorite color: Pink and red.
What she drives: A lifted white Jeep Wrangler that needed a winch to pull Jungle out of sticky situations.
Favorite Food: Strawberries & banana bread.
Favorite Drink: Sparkling water.
Favorite Place to Drive: Virginia's scenic Skyline Drive, while listening to automotive podcasts or her "Saving Jungle" playlist. 
Favorite Song to Sing in the Car: Man! I Feel Like a Woman by Shania Twain on the loudest setting of her Power Trucks USA audio system.
Favorite Auto Accessory: Power Trucks USA subwoofers .
Who she is: Jinny grew up in Warrenton, VA where she met Jungle. Jungle loved working on cars when he wasn't in school. While he worked on his vehicles, Jinny was right there beside him and fell in love with a Jeep he had worked on. Now she drives that thing everywhere! She helped Jungle to create Power Trucks USA and makes sure the business runs like a well-oiled machine. She's also not afraid to get her hands dirty and jump in with the mechanics to work on a vehicle. In her free time — when they're not taking a joy ride — Jinny likes to try to cook. However, it typically ends with flour everywhere and the two of them ordering pizzas. 
Why She Loves Power Trucks USA: Jinny loves Power Trucks USA because she gets top of the line audio systems (and gets to share that feature with Power Trucks USA's customers). These help her tune out Jungle while she pulls him out of the mud or just doesn't want to listen to him complain.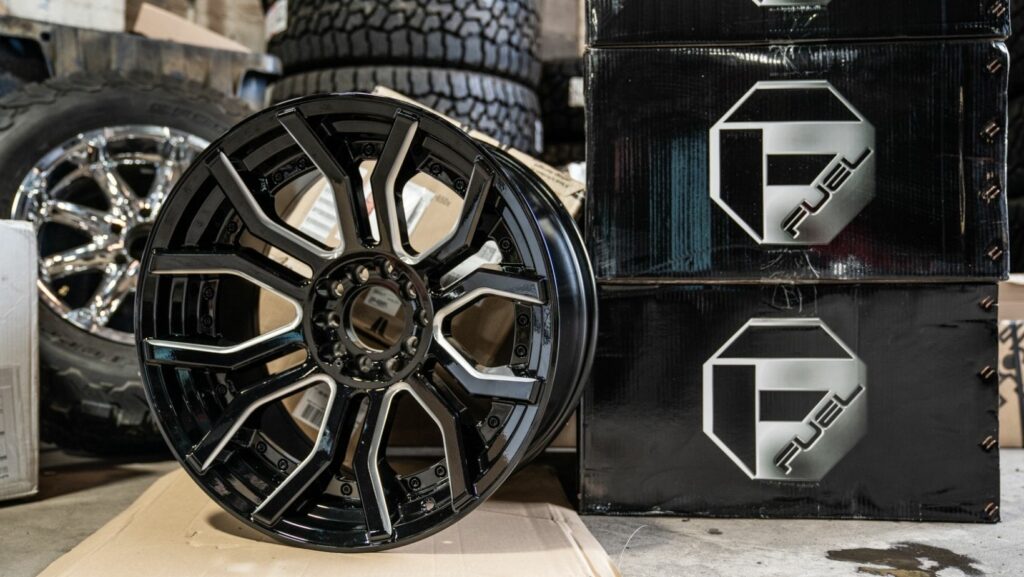 Meathead footballer mentality, yet quite endearing as he cares about his partner Jinny. Jungle "can fix anything" — so he thinks…
Favorite Color: Blue
What he drives: A lifted red Jeep with blue accents and tires big enough to go through tough terrain when they go off-roading.
Favorite Food: Pizza, but if it's a Tuesday it's tacos.
Favorite Drink: Ice cold pop & banana smoothies.
Favorite Place to Drive: Potts Mountain Trails, Covington, VA.
Favorite Song to Sing in the Car: Welcome to the Jungle by Guns 'n' Roses (He's a bit conceited).
Favorite Auto Accessory: His off-roading tires from Power Trucks USA. He just needs to understand that even off-road tires get stuck sometimes!
Who he is: Jungle grew up in Warrenton, VA where he met Jinny. He always loved working on cars with his pop, and soon after they met, Jinny joined him on those days. That's where he fell in love with her. With Jinny's help, he turned his passion into a business and created Power Trucks USA. In their free time they like to take trips across the states and go off-roading, which typically ends up with Jinny having to pull Jungle out of the mud or water he got stuck in. 
Why He Loves Power Trucks USA: Jungle may look intimidating, but nothing brings him more joy than fixing cars for people. Once you get past the demeanor, you'll see he's the best and friendliest mechanic around!