Our team is powered by your passion!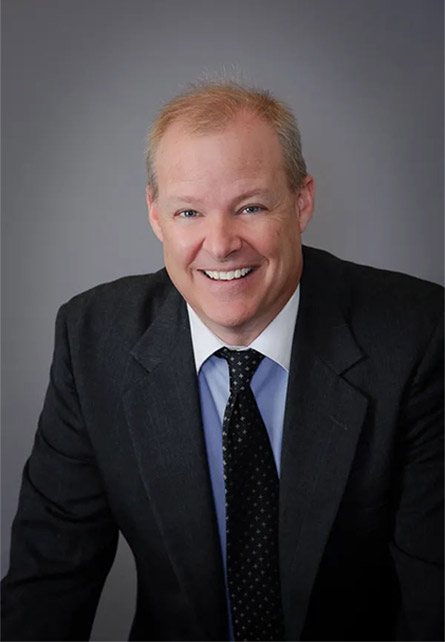 Jeff Shiring
Founder & Chairman Of The Board
Jeff is the Founder and Managing Partner of Whitecap Enterprises, a private asset management company. He started his career in finance and, prior to Whitecap Enterprises, had 30 years of executive experience implementing successful roll-up and turnaround strategies in numerous industries including equipment rentals, waste management, and health care for both public companies and private equity groups.
His experience includes executive roles at a private equity backed, fully integrated waste management company located in the Mid-Atlantic, where  he helped guide the company to a successful exit, growing the company from $12M to $50M in revenue while EBITDA grew from $2.5M to $10M. He also served as Chairman of a family entertainment center company which grew from 3 to 30 locations over five years, funded largely by an investment of $80M from a leading private equity firm. 
The Power Group is a platform created by Whitecap to capitalize on opportunities in the truck accessory and equipment rental industries.  Specific to equipment rental, Jeff served in a financial leadership role within the Hertz Equipment Rental Corporation where he oversaw $500 million of revenue and $1B in fleet. Jeff currently serves as the Chairman of the Board for the Power Group and Impact Wrap.
Jeff also served as the Chairman of Insight Eyecare, Whitecap's first investment, where he created a very special brand that focused on a patient-centric care model in a retail driven industry.  The vision and brand created significant value for employees and patients.  He grew the business from 3 practices to 23 practices over 8 years.  Whitecap exited the majority of its position in 2019 and provided significant returns to its shareholders. 
Prior to Whitecap, he  worked with numerous private equity firms.  After spending numerous years working with private equity in growth and turnaround opportunities, he chose to create his own asset management company focused on strong underlying core values, finding people with passion and growth opportunities in fragmented or undervalued industries.
He has a great love and belief in family. With three children, he keeps himself busy parenting and mentoring. Be it coaching hockey or writing books, he believes our greatest legacy is the impact we can have on our children and youth. He lives by a simple motto – the truest test of our mettle is not measured in times of prosperity but in times of crisis.
He is a licensed CPA in the State of Virginia, a member of the AICPA and Virginia Society of CPA's.
Jeremiah Fiel
Founder & CEO
Jeremiah is Managing Partner at Whitecap Enterprises. He learned at a young age, hard work and determination was the key to success. His can-do attitude and never give up mentality has served him well over the years.
Jeremiah has a true entrepreneur spirit and has owned and operated multiple businesses. He started out at a young age building houses which led him into the electrical field becoming a journeyman at 23 years old. While working as an electrician he founded American electrical solution a small commercial electrical company in Northern Virginia. While working full-time as an electrician he still ran and operated that business in the evenings checking jobs, dropping off materials ,and estimating.
After three years of growing American electrical solutions, Jeremiah decided to sell it and get out of the electrical business. In 2005, he decided to open a retail aftermarket truck accessory shop in his hometown of Warrenton Virginia to be closer to his family.
He quickly became the authority in truck accessories, everything from wheels and tires to fifth wheel hitch's. He not only built a great reputation with the community and his customers but also with the dealerships in the surrounding areas helping them to grow their business as much as they helped him to grow his. His drive again pushed him into starting and running multiple business. Snow and Ice LLC a fleet of snow plow trucks working for the state. Open Air Marketing LLC an outdoor mobile advertising business.
One of his biggest passions besides his family is real estate he's co-owner of Warrenton Investment Partnerships LLC and Sole owner of Shallow Creek LLC. He still enjoys flipping houses especially when his family is involved. He is a proud father of four wonderful children and a pillar of the community involved in local charities and sports clubs. Most weekends he can be found on the soccer field . Despite all of Jeremiah's accomplishments being a respected and trusted friend and father is hands down his greatest accomplishment.
Tim Kyle
Partner of Whitecap Enterprises
Timothy Kyle, CFO Whitecap Holdings, is a Certified Public Accountant (CPA) and Executive with more than 25 years of financial and technology experience. This includes more than 20 years in solid waste experience and specializing in financial and operational analysis and reporting, mergers & acquisitions, and enterprise transformation & integration.
Tim has consulted for the past two plus years providing financial and operational consulting services to a diverse set of clients that focused on growth and operational efficiencies.
Prior to consulting, Tim was VP of EnviroSolutions, Inc. working with all levels of the organization providing financial, operational, acquisition analysis and solutions including providing key feedback regarding accretive value and synergies.
He held various positions at Waste Management implementing and supporting PeopleSoft Financials and operating reporting solutions including PeopleSoft data warehouse. The project focused on integrating information and reporting from multiple sources including operational metrics, financial data, HR/PR data, fixed assets, etc.
Prior to Waste Management, Tim held various positions in multiple industries from city government, oil and gas, medical, and real estate industries.
Mikayla Kyle
Corporate Manager
Mikayla is a Corporate Manager for Whitecap Enterprises, a private asset management company. She started her career in the fashion industry and has more than 10 years of management experience running successful brands.
She graduated with a degree in Marketing and Tourism & Events Management from George Mason University. While in school she successfully managed several retail locations worth $3.5m, curated exclusive partnerships with brands and local businesses, and successfully managed and operated multiple store openings.
In 2021 Mikayla joined Whitecap Enterprises she manages the marketing for all their acquisitions including Power Trucks USA, Autism F.I.R.S.T., Whitecap Construction Services, Extreme Steel Crane and Rigging, Extreme Steel, Extreme Rentals USA, and several Waste companies.
Mikayla has a passion for growing and creating successful businesses in a variety of industries. She is always sharpening her marketing and graphic design skills, staying ahead of the ever-evolving trends in several industries, and building solid relationships.
As a trusted professional, Mikayla is focused on understanding the company's needs and delivering creative solutions that surpass expectation. She approaches each task with enthusiasm and a commitment to provide exemplary services that go above and beyond the competition.